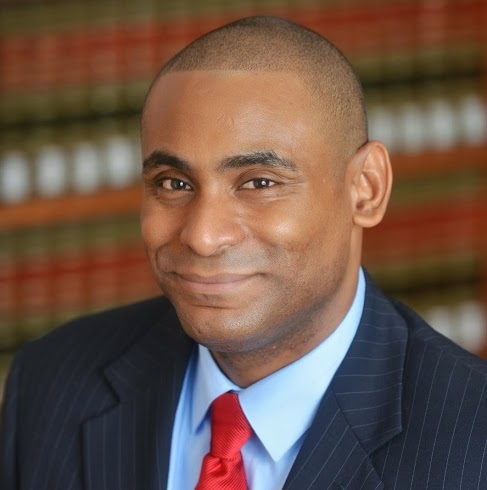 Sherod Thaxton
Professor
Email: thaxton@law.ucla.edu
Biography
Professor, UCLA School of Law, UCLA Luskin School of Public Affairs, Department of African American Studies, and Department of Sociology; Faculty Director, David J. Epstein Program in Public Interest Law and Policy
Sherod Thaxton is Professor of Law at the UCLA School of Law and Faculty Director of the David J. Epstein Program in Public Interest Law and Policy. He also holds courtesy appointments in the Department of Public Policy at the UCLA Luskin School of Public Affairs, and in the Departments of African American Studies and Sociology at the UCLA College of Letters and Sciences. Professor Thaxton teaches Criminal Law, Criminal Adjudication, Federal White Collar Crime, Capital Punishment, and Introduction to Legal Analysis. His scholarship centers on quantitative empirical legal studies, with a substantive focus on criminal law, criminal procedure, and the sociology of crime and punishment. Prior to joining the law faculty, he was the Earl B. Dickerson Fellow and Lecturer in Law at the University of Chicago Law School and an attorney in the Capital Habeas Unit of the Office of the Federal Defender for the Eastern District of California.
After receiving his undergraduate degree in political science from the University of California at Davis, Professor Thaxton enrolled in the sociology program at Emory University and studied under the direction of Robert Agnew. While pursuing his graduate studies, he was the principal investigator of the Death Penalty Tracking Project for the Office of the Multi-County Public Defender in Atlanta, Georgia. At Emory, he earned his master's and doctoral degrees—specializing in criminology and social psychology—and was selected as a finalist for the American Sociological Association Dissertation Award. Professor Thaxton received his law degree from the University of Chicago Law School where he was a John M. Olin Fellow in Law and Economics, an Academy of Achievement student honoree, and a Public Interest Law Prize recipient. He was also an editor of the University of Chicago Law Review and the University of Chicago Legal Forum—the only member of his graduating class to serve on multiple journals. Prior to law school, he was a Soros Justice Postgraduate Fellow at the Open Society Institute of the Soros Foundation in New York, and a Law and Social Science Doctoral Fellow at the American Bar Foundation in Chicago.
Education
B.A. University of California, Davis, 1997
M.A. Emory University, 2000
J.D. University of Chicago Law School, 2008
Ph.D. Emory University, 2009
Publications
Articles & Chapters
Reexamining the Link between Parental Knowledge and Delinquency: Unpacking the Influence of Adolescents' and Parents' Perceptions (with Heather Scheuerman & Jessica Grosholz), Deviant Behavior (2018).
When Criminal Coping is Likely: An Examination of Conditioning Effects in General Strain Theory (with Robert Agnew), 34 Journal of Quantitative Criminology 887 (2018).
Disentangling Disparity: Exploring Racially Disparate Effect and Treatment in Capital Charging, 45 American Journal of Criminal Law 95 (2018).
Disciplining Death: Assessing and Ameliorating Arbitrariness in Capital Charging, 49 Arizona State Law Journal 137 (2017).
Race, Place, and Capital Charging in Georgia, 67 Mercer Law Review 529 (2016).
Un-Gregg-ulated: Capital Charging and the Missing Mandate of Gregg V. Georgia, 11 Duke Journal of Constitutional Law & Public Policy 145 (2016). Full Text
Leveraging Death, 103 Journal of Criminal Law & Criminology 475 (2013). Full Text
Does Victimization Reduce Self-Control? A Longitudinal Analysis (with Robert Agnew, Jessica Grosholz, Deena Isom, Heather Scheuerman, and Lesley Watson), 39 Journal of Criminal Justice 169 (2011). Full Text
Do Frustrated Economic Expectations and Objective Economic Inequity Promote Crime? A Randomized Experiment Testing Agnew's General Strain Theory (with Nicole Leeper-Piquero, Alex R. Piquero, and Cesar J. Rebellon), 6 European Journal of Criminology 47 (2009). Full Text
A General Strain Theory of Racial Differences in Criminal Offending (with Robert Agnew, Joanne M. Kaufman, and Cesar J. Rebellon), 41 Australian & New Zealand Journal of Criminology 421 (2008). Full Text
Determining 'Reasonableness' without a Reason? Federal Appellate Review Post-Rita v. United States, 75 University of Chicago Law Review 1885 (2008). Full Text
The Nonlinear Effects of Parental and Teacher Attachment on Delinquency: Disentangling Strain from Social Control Explanations (with Robert Agnew), 21 Justice Quarterly 763 (2004). Full Text
A General Strain Theory Approach to Families and Delinquency (with Robert Agnew and Cesar J. Rebellon), in Families, Crime and Criminal Justice (edited by Greer L. Fox and Michael L. Benson, JAI Press, 2000).
https://afam.ucla.edu/wp-content/uploads/2022/11/Uxd_Blk_AfricanAmerStudies_A.png
0
0
webteam
https://afam.ucla.edu/wp-content/uploads/2022/11/Uxd_Blk_AfricanAmerStudies_A.png
webteam
2023-08-23 03:44:56
2023-08-23 03:44:56
Sherod Thaxton