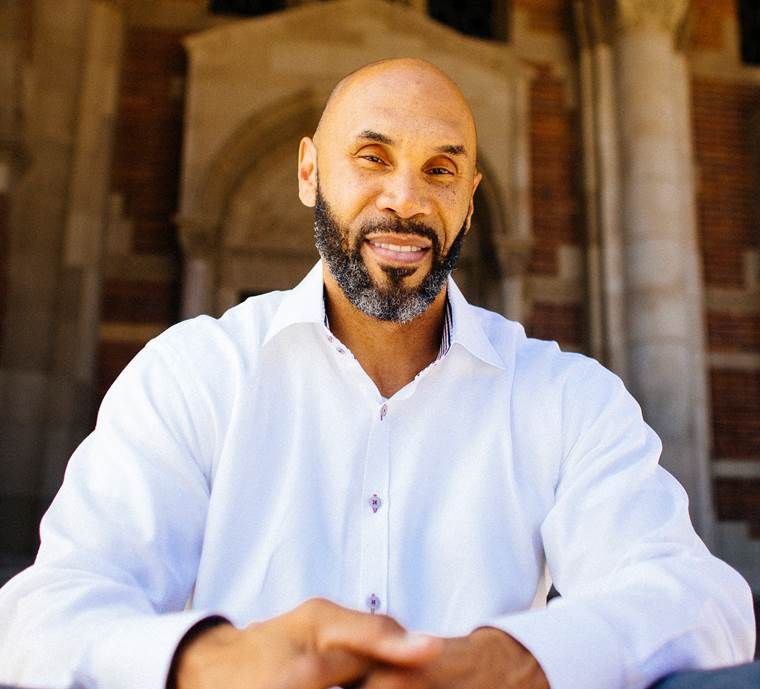 Darnell Hunt
Professor & Executive Vice Chancellor Provost
Phone: (310) 267-4304
Email: dhundhunt@college.ucla.edu
Biography
Professor, Department of African American Studies and Department of Sociology; Executive Vice Chancellor & Provost; Dean of Social Sciences
Darnell Hunt, a Professor of Sociology and African-American studies, is the lead author of the Hollywood Diversity Report, an annual series that examines the relationship between diversity and profit in the entertainment industry. The sixth annual report was released in February.
"My experiences as a researcher convince me that the social sciences are on the firmest footing when we are able to effectively communicate the value they add to a society in need of answers to important questions," Hunt said. "I believe this is particularly true for the social sciences at a public institution like UCLA, in a state as diverse as California, and in a political moment like the present. I'm truly excited to have the opportunity to lead a division composed of such outstanding departments, programs and centers and the enterprising people who power them."
Hunt has been a faculty member since 2001. Prior to coming to UCLA, he was chair of the sociology faculty at the University of Southern California.  He has written and edited several publications, including "Screening the Los Angeles 'Riots': Race, Seeing, and Resistance" and "Black Los Angeles: American Dreams and Racial Realities."
Hunt received an A.B. in journalism from the University of Southern California, an M.B.A. from Georgetown University, and an M.A. and a Ph.D. in sociology from UCLA. He is a member of the American Sociological Association and the Association of Black Sociologists. He has served as a member of the Los Angeles County Commission on Human Relations Academic Advisory Board and as UCLA's representative to the Association of American Colleges and Universities. At UCLA, he has served on a number of campus committees and was the recipient of the UCLA Academic Senate's Diversity, Equity and Inclusion Award in 2011.
Publications
Screening the Los Angeles "Riots:" Race, Seeing, and Resistance. Cambridge University Press. 1997.
O.J. Simpson Facts and Fictions: News Rituals in the Construction of Reality. Cambridge University Press. 1999.
Representing "Los Angeles:" Media, Space, and Place. In Michael Dear, Editor, From Chicago to L.A.: Making Sense of Urban Theory. Sage. 2001.
Channeling Blackness:  Studies on Television and Race in America, Oxford University Press, 2005 (editor)
Black Los Angeles:  American Dreams and Racial Realities, NYU Press, 2010 (editor with Ana-Christina Ramon)
https://afam.ucla.edu/wp-content/uploads/2022/11/Uxd_Blk_AfricanAmerStudies_A.png
0
0
webteam
https://afam.ucla.edu/wp-content/uploads/2022/11/Uxd_Blk_AfricanAmerStudies_A.png
webteam
2023-08-23 03:08:15
2023-08-23 03:08:59
Darnell Hunt